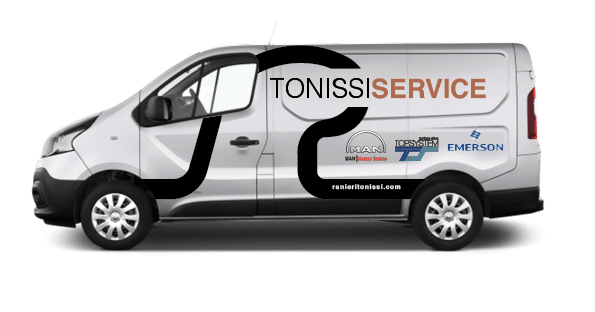 Our service department is composed of highly qualified staff. We manage a service network spread on the entire Italian territory. We guarantee a prompt intervention and a support service in compliance with the standards set by our represented manufacturers.
Select the brand you need assistance for and find on the map or in the list below the closest service dealer and all the contact details, or click below to download the MAN, NANNI DIESEL, AVENTICS or TOPSYSTEM complete list.
Management of ordinary maintenance activities

Management of extraordinary maintenance activities

Instrumental technical tests aimed at verifying the operating and maintenance status Technical expertise.
Logistic support, throughout the Mediterranean area, for the management of technical problems or needs

Technical feasibility analyzes for modifications or replacement of the transmissions, propulsion or control systems of your boat
Sale of original spare parts

Management of interventions dedicated to the adaptation or refurbishment of the engine room and on-board systems following new engines or technical updates Cleaning of tanks and preventive treatment of diesel. A special service that will allow you to avoid costly maintenance on your engines, due to the deterioration of the fuel
From its premises in Genova, Tonissi supplies all the represented brands spare parts. Thanks to a semi-automated management system, our warehouse handles a large number of parts everyday, guaranteeing short delivery terms. The permanence in the warehouse is limited to extremely reduced time.
For information about the World Wide Service MAN clicca qui.
For information about the World Wide Service NANNI DIESEL clicca qui.
For information about the World Wide ServiceAVENTICS clicca qui.
For information about the World Wide ServiceTOP SYSTEM clicca qui.